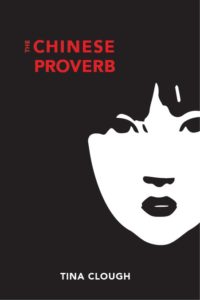 Hunter Grant series #1
Army veteran Hunter Grant thought he had left war behind in Afghanistan – a conflict that left him with physical and psychological scars. But finding an unconscious girl in the Northland bush and gradually untangling her complex story involves him in a war of a different kind in his own country.The Chinese Proverb is available from New Zealand book stores, from Fishpond and Amazon.com. The e-book is available from most online e-book retailers.
Suspense fuels this tightly written and fast paced New Zealand thriller that grips from the beginning.
To listen to the Lynn Freeman (Radio NZ) interview with Tina Clough about The Chinese Proverb, copy and paste this link into your search engine: https://www.rnz.co.nz/audio/player?audio_id=201842033