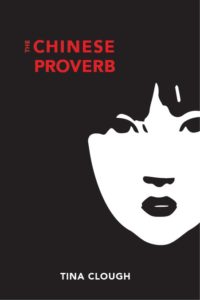 Hunter Grant series #1
Army veteran Hunter Grant thought he had left war behind in Afghanistan – a conflict that left him with physical and psychological scars. But finding an unconscious girl in the Northland bush and gradually untangling her complex story involves him in a war of a different kind in his own country.
Reader review: "Suspense fuels this tightly written and fast paced New Zealand thriller that grips from the beginning."
The Chinese Proverb is available from New Zealand book stores, from Fishpond and Amazon.com. Buy the e-book from Amazon by clicking on this link    https://mybook.to/proverb. The print book is also available from  PDL https://www.pubdist.co.nz/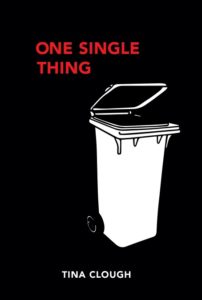 Hunter Grant Series #2
Journalist Hope Barber disappears two weeks after returning to New Zealand from an assignment in Pakistan, leaving her front door open and her bag and phone inside. The police are tight-lipped about their reluctance to act, and Hunter Grant and Dao agree to help Hope's brother Noah find her. Details about Hope's time in Pakistan gradually emerge but only raise more questions.
Was Hope under surveillance? Was she linked to terrorists? And who is the man Hope called her stalker? Hunter, who in The Chinese Proverb used his front-line Army experience to save Dao, finds himself in unknown territory. When a key person from Dao's past life in captivity turns up, things reach crisis point and Hunter once again takes matters of justice and retribution into his own hands.
Available from New Zealand book stores and from PDL https://www.pubdist.co.nz/
Buy the e-book from Amazon by clicking on this link https://mybook.to/onesingle
Hunter Grant series #3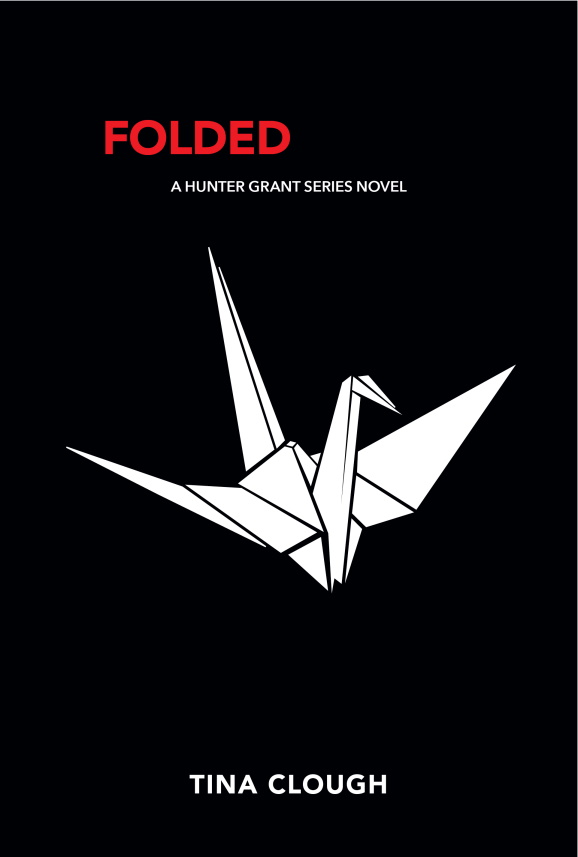 Buy the e-book from Amazon by clicking on this link https://mybook.to/folde
The print book is available from New Zealand bookstores and from PDL https://www.pubdist.co.nz/.
Notes asking for help folded into tiny origami shapes and found outside a city apartment building, a physics textbook with tiny writing between the lines and a woman who abruptly resigns and disappears. Are the notes asking for help real or is it a game? Hunter Grant, ex-army and with a pragmatic view of justice, reluctantly agrees to help find the missing woman. A high-powered lawyer arrives from the US, and shortly after his meeting with Hunter and Dao a "cease and desist" letter arrives from the Cayman Islands. Inspector Bakker (a woman, who in Hunter's words "looks as if she would be useful in a brawl, provided she was on your side") takes instant exception to his involvement and threatens to arrest him for interfering in an investigation.
Dao sets out alone on a dangerous mission, driven by a compulsive need to find out what has happened to the girl who wrote the notes, and Hunter looks death in the face when he decides to risk everything to put an end to the Darknet forces that threaten their lives.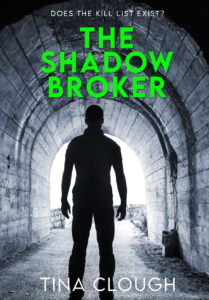 In 2026 individual freedoms are severely curtailed, and state surveillance is everywhere. State Security has a Watch List, and being on it means that nothing you do or say escapes the authorities, but does the Kill List really exist? And if it does, how would you know if you were on it?
Coded messages on a found burner phone, top-level government corruption and a shadowy mastermind who calls himself The Broker. In this climate of state control, three unlikely friends start quietly looking for connections and set in motion a deadly game of hide and seek that will change their lives forever. Trying to uncover the truth means risking your life, and nothing is more dangerous than searching for evidence of corruption on the highest level of government.
The print book is available from New Zealand bookstores and directly from PDL https://www.pubdist.co.nz/.
Use this link to buy the e-book directly from Amazon https://mybook.to/broker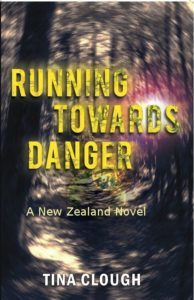 Karen's flat-mate Nick is executed in a drive-by shooting right in front of her and her life is turned upside-down when everything she thought she knew about him turns out to be a lie. She becomes a suspect in the police investigation, and criminals think she knows where Nick has hidden a large sum of money. When her life is threatened she decides to leave Auckland and disappear.  Karen becomes Cara and creates an anonymous existence in a small community in Hawke's Bay, New Zealand. She changes her appearance, severs all links to her past and adopts a cash-based way of life that leaves no electronic traces.
Graeme Beattie of Beattie's Book Blog: "An impressive debut."
Trish McCormack (thriller author): "Pacy page-turning read with good twists & a satisfying ending."
Quentin Bennett (reader): "I read Running Towards Danger in two sessions because I couldn't put it down."
Buy it directly from Amazon here: https://mybook.to/runningtowards
RUNNING TOWARDS DANGER – THE PROLOGUE
THE DANGER DREAM

I can stay no longer, he knows where I am. Whatever is about to happen I cannot bear to think that I will die cowering on the wet ground. I push off and leap up the slope, toes digging in for better grip, arms bent and pumping, slightly hunched in instinctive concealment mode. I run toward a cluster of dark trees further down the river bank in the direction that will take me away from the road and danger. The trees are a long way off but the only thing that offers possible shelter.

I run so fast I can hear the water being sucked out of the wet ground as each foot lifts off. I reach the trees unharmed and stop, trying hard to suppress my panting breaths, lean against a tree trunk and try to blend in with its shape. Gradually my heart beat slows, my breathing becomes calmer and I move slowly away from the tree to look back to where I have come from. And as I stand there listening, searching the shades of grey and black for any sign of movement, arms grab me from behind.

A hand comes round my head and clamps hard over my mouth, the other arm clasps me tightly round the rib cage, locking my arms to my body. I freeze in the position I am in, one foot slightly raised, consider fighting, kicking back into the shins of the person holding me or biting the hand over my mouth. My heart is pounding; this is the danger dream. It is like re-living a past event. I am waiting for what must come, for the harm or the threat. We stand silently and very still for what seems like an age. His head moves closer, warm breath brushes the side of my head and a nearly soundless whisper reaches me through the sound of the wind in the trees. "No noise! Don't move."

I slowly lower my foot to the ground and nod my head against the hand over my mouth, indicating that I will obey.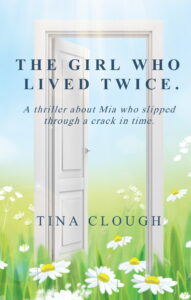 What would you do if you woke up one morning and found that time had rewound exactly a year? Would you revisit your past mistakes and try to do better? Would you try to get revenge on those who had wronged you? Or would you use what you knew to get rich?
When Mia finds herself in her own past, she must decide how best to use her pre-knowledge of one year's worth of events and personal issues. But when she decides to act, her story is leaked to the press resulting in unexpected consequences and a level of danger she had not foreseen.
Amy Phillips (reader): "I didn't want to put the book down and was holding my Kindle just inches away from my face the whole time."
Available as a print book from New Zealand book stores and from PDL https://www.pubdist.co.nz/ .
Click here to buy the e-book directly from Amazon https://mybook.to/livedtwice