Letters from the Past is a series of stand-alone novels where a letter from or about the past reveals something that changes a woman's perceptions of herself or her family and affects her outlook on life in general.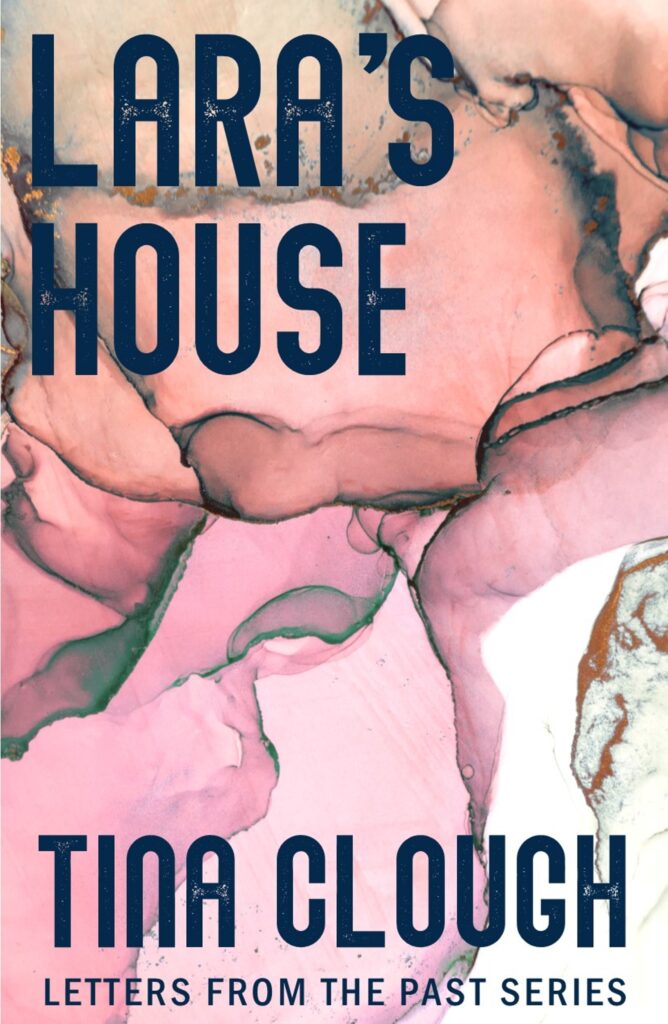 Click on the link to buy it now from Amazon https://mybook.to/LarasHouse
Lara, thirty-nine and widowed, always thought she was good at assessing people's motivations. Growing up with an alcoholic and abusive mother taught her to be alert to signs of trouble coming her way, but now she begins to doubt her own judgement.
When she finds herself in a relationship with a man who slowly becomes controlling and passive aggressive, and who sometimes frightens her, she needs to be stronger and more strategic than at any time since she was a child. After having had nobody in her life since her husband died, she unexpectedly finds herself involved with three men. One is planning to use her, one she decides to use for her own ends, and one becomes a "friend-with-benefits" with surprising results.
Sometimes a quiet schoolteacher is not all she seems at first glance.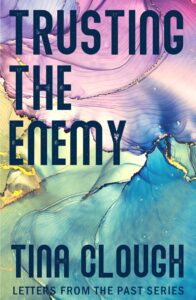 Click on the link to order it now from Amazon https://mybook.to/trusting
Callista, a level-headed science teacher, experiences an event of apparent ESP at the Okehampton Castle ruins and becomes a media sensation, when she successfully intervenes to stop a gunman.
Cosmo, geologist and spokesman for a group of sceptics, publicly states his opinion that extrasensory perception is a myth and that the event has been misrepresented or exaggerated. But a TV chat show throws them together in a situation nobody could have foreseen, and they find they have to adjust their perceptions of each other.
How do two people, one calm and one seriously claustrophobic, who feel they are poles apart, cope for an hour in total darkness in a stalled lift? And can they handle the consequences?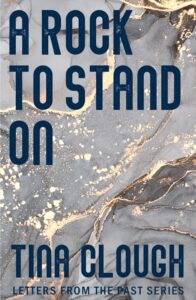 Available for preorder, publication date 5 February 2023
Click on the link to order it now from Amazon https://mybook.to/Rocktostandon
In a bizarre accident, pedestrian Arapera ends up under an overturned car that careers up onto the sidewalk. She escapes without injuries, but her first concern is what happened to the little girls she tried to push out of harm's way. But nobody at the scene has seen the girls, and videos of the accident on social media ignite an intense debate about what Arapera actually saw. Were those girls ghosts or did she imagine them?
Then someone recalls an accident that happened at the same spot twenty-three years earlier, where two little girls were killed when a car mounted the sidewalk, and Arapera's life becomes a nightmare of rumour and speculation. Coping with pressure from news media and intense social media attention, dealing with problems at work and an abusive father fuelled by self-righteous religious wrath, makes Arapera despair.
Can she trust an offer of help from a man she has only met once? Will she regret it for the rest of her life if she doesn't take the chance? Sometimes life is a knife-edge balance between staying safe and taking risks, and there is no way of predicting if the gamble is worth it.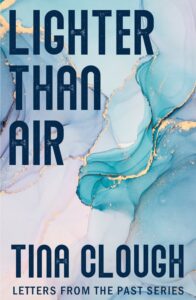 Available for preorder, publication date 5 March 2023
Click on the link to order it now from Amazon https://mybook.to/lighterthanair
Sofia Garnier, career focused solicitor, survivor of a controlling relationship and loved by many, is happy with her single life and concentrating on her career.
When her dementia-stricken grandfather gives her a letter, which he refers to as a confession, and says she must keep it secret until he dies, Sofia finds herself in a quandary. How will this affect the wider family? Should she simply destroy the confession letter, or should she leave it sealed in the archives at work until after his death?
But sometimes things conspire to trip up even the most independent and change the course of their lives. When Sofia dislocates her finger in the door handle at a café, the person who helps her, is Paul, the last man she wants to see when she feels vulnerable. The man, who on many previous occasions has used sarcasm disguised as praise, and whose presence in the café seems like fate mocking her. Despite this an unlikely bond forms between them, and strengthens when events once again bring them together, but life is never straight-forward, and their fragile friendship is threatened by outside influences.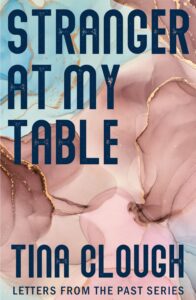 Available for preorder, publication date 9 April 2023
Click on the link to order now from Amazon https://mybook.to/strangeratmytable
Who is the man who is secretly and nearly invisibly living at Thornhill, the house where Miranda was brought up and which she has just inherited? Miranda, fearless and determined, decides to not inform the police that a squatter is living in the empty house – instead one night she walks silently into the nearly dark kitchen, equipped with cheese, crackers and a bottle of wine, and confronts the stranger.
His story wrenches her heart – a man who has lost everything and is struggling to get back on his feet. Felix, depressed and lonely, clearly needs help and Miranda recklessly makes it her mission to put his life to rights. After extensive research and evidence gathering, by ruthlessly using all the resources at her disposal and telling quite a number of lies, Miranda formulates a plan. She sets out for Spain on a mission as daring as it is entertaining, in an attempt to restore order to Felix's life. But the past interferes in her plans and adds intense emotional stress to her rescue mission – now she must decide if the gamble is too great, or if the risk is worth taking.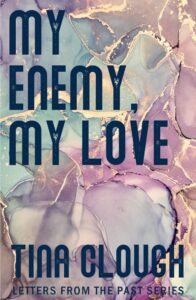 Available for preorder, publication date 6 May 2023
Click on the link to order now from Amazon https://mybook.to/myenemy
Jamie, an ardent protester against the gigantic Vista Resort development and Leo Masters, the high-powered developer, seem unlikely to ever agree on anything. But unexpected coincidences and chance brings them together in a fragile state of mutual respect.
Will courage and kindness resolve the situation, or do they need help?

Can two people on opposite sides of a very high fence find common ground, or will they always distrust each other? Jamie and Leo Masters, the high-powered developer, come up against each other in several different contexts.

In a series of complicated encounters, Leo and Jamie develop a deep respect for each other despite their differences. But their unlikely bond, and mutual attraction, is fraught with tensions and misconceptions. Jamie flees to avoid a situation she feels will break her heart, and leaves Leo to wonder if he ever understood her at all.

Will courage and kindness resolve the situation, or do they need help?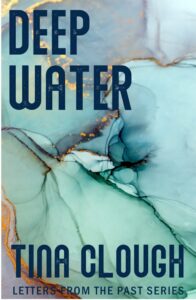 Available for preorder now, publication date 4 June 2023.
Click on the link to order directly from Amazon https://mybook.to/deepwater
When Emma finds an old letter in a library book she is instantly intrigued, but by her research into the origin of the letter she unwittingly opens the door to danger. When threats and harassment affect all aspects of her life, and she is nearly desperate, she receives a practically irresistible offer of help and protection from a man she has never seen before. But how will she know if he is genuine or one of the threatening Brotherhood? Keeping recent events in mind, Emma decides her safest bet is to doubt everyone and dismisses his offer.
But walking along a lonely road on a winter evening, soaking wet and shivering with cold, Emma is forced to reconsider how long she can last without help and takes a leap of blind faith into the unknown.